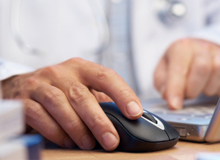 Streaming Channel Pricing
MacMillan Interactive Communications, LLC (MIC) offers three streaming channel plans, in which you pay a one-time fee of either the Starter, Standard, or Advanced plan, along with a small monthly channel hosting fee of $24.95 to start out on the channel of your choice.
Compare Our Plans
Starter
Standard
Advanced

One-Time Setup Cost (Per Platform)

Available Platforms:

Roku, FireTV, AppleTV, Android, iOS and Web.

$399

$750

$1,500

Note:

In addition to set-up costs, a $24.95 monthly channel hosting fee is required to get you started.

Purchase
Purchase
Purchase

Standard Setup Service
✓
✓
✓
Channel Category Setup
✓
✓
✓
Multiple Platforms Supported
✓
✓
✓
Live Streaming *
✓
✓
✓
Play Free to Watch Videos
✓
✓
✓
Import Videos from Vimeo
✓
✓
✓
Media Cloud CDN Integration
✓
✓
✓
Mobile Streaming
✓
✓
✓
Host Your Videos Anywhere
✓
✓
✓
Multi-Platform Publishing
✓
✓
✓
Fully Branded To You
✓
✓
✓
Keep 100% of all Revenue
✓
✓
✓
No Fees Per Subscriber
✓
✓
✓
Channel Submission Service
✓
✓
✓
Offer a One Time Channel Purchase Fee
✓
✓
Offer Monthly Paid Subscriptions
✓
Play a Promo Video on the Subscribe Screen
✓
Import Videos from Youtube
✓
Ability to Play Ads
✓
Capability to Autoplay Next Video
✓
Browse series episodes on a dedicated screen
✓
Hybrid Ads and Subscriptions
✓
Bulk import videos from Vimeo
✓
Offer a Free Content Preview
✓
Play Looping Video
✓
Offer Discounts and Coupons
✓
Viewers Can Join Your Email List
✓
Enterprise Level Services Available for Purchase
✓
* Our channels are capable of hosting live streams and do not require any additional monthly fees if you provide your own static live stream feed URL. If you do not have a static live stream feed, your cost will be $49.95 per month to add the live stream feed URL service to your package with us.
Please Note: All channels require our basic monthly channel hosting service which is $24.95 per month. We also we offer VIP plans starting at $199 per month which include advanced care such as priority service, phone support and Zoom meeting support. We also offer video hosting (for an additional fee) on our own media cloud if you do not wish to host your videos on either an outside service such as Vimeo or your own website. In addition, we offer channel SEO services to optimize your placement(s) within search results on the app stores for an additional cost. Contact us for more details.
Here is more information about each of our channel packages:
Starter - Free to Watch Channel
Do you need to create a streaming channel that is free to watch? If so, our basic free to watch channel is a good fit for you.
Standard - Paid Subscription Channel
If you need a simple paid subscription channel that allows users to subscribe to watch your content this channel is for you. This app allows your customers to purchase a monthly or yearly subscription. The channel features a paywall screen that allows users to subscribe and then watch your channel content. This option also allows you to start with a Free to Watch channel and then easily upgrade to paid subscription channel when ready.
Advanced - Paid Subscription Channel
Our advanced channel offers a number of extra features. Not only are you able to offer paid subscriptions, but you are able to have free previews, a promotional video screen and in channel advertising monetization. This channel offers you the potential to earn revenue from multiple income streams. For instance, you can let viewers watch the channel free with ads or let them subscribe to remove the ads. If you want to maximize your profit this channel option is for you.
Monthly Channel Hosting - From $24.95 per month (Required)
All our channels require a monthly subscription to our Directcaster back-end channel management software. This software allows you to manage the categories and videos on your channel. Using the software you can add and manage your video content. All of our channels are powered by our easy-to-use channel management software system. You pay only one monthly fee for this software per channel irregardless of how many apps you have connected to your channel.
Why Choose Us?
While most companies will have you pay hundreds to thousands of dollars a month, including massive bandwidth costs, MIC offers three separate one-time payment plans with a small monthly channel hosting payment of only $24.95.
More personalized services than most companies.
A proven track record of channels that increase publicity and generate revenue.
You keep 100% of your channel's revenue.
MIC does not charge you extra for each subscriber.
You own your channel, you are not leasing it from MIC.
You are not required to run our ads in your channel.
Your channel is placed in your own app store account.
Your channel is branded solely to you.
You can host your videos anywhere you like.
MIC does not charge additional bandwidth fees for your videos.
Host your videos on Vimeo, and then easily import them onto MIC's Media Cloud.
Click here to read why you should choose our company to develop your streaming channels.
Contact MIC for a consultation to your streaming channel development needs. We are happy to help with your project.
Go to top of page